Generation Z
In an article published recently in The Luxury Society's newsletter, Amrita Banta, MD of Agility Research and Strategy gives insights into generation Z, those consumers born after 1995 who have been raised in a digital world. It seems that, having been exposed to information about brands from a very early age, generation Z consumers are more sceptical about brand images and brand values, especially where luxury is concerned . This generation tends to be more practical, realistic, and want products that are utilitarian. Also, they prefer outdoors activities and connecting with nature. Therefore luxury brands will need a new approach to motivate generation Z who have an affinity to sports and active brands. An interesting example of a new approach is the collaboration between Supreme and Louis Vuitton, combining street fashion and luxury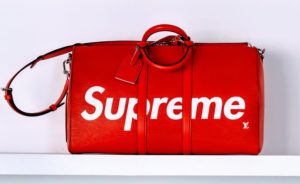 Generation Z also seem to be more motivated by science and technology than the arts as demonstrated with Omega's campaign for the Speedmaster Moon Watch, featuring the first and only watch worn by astronauts.
Agility Research's case studies therefore seem to show that brands must communicate their brands to Generation Z in a different way, stressing activewear vs formalwear, product focused values vs lifestyle , innovation vs tradition and science vs the arts.